Web Accessibility Training
in
Brussels
Brussels
Course schedule
Our core Web accessibility courses in Brussels are shown here. When they have a public schedule. But please be aware that Web accessibility course titles may appear in other topic categories (see menu). And that specialist Web accessibility training is often listed under other subject headings.
We will run any of our core Web accessibility courses in Brussels on request. So please get in touch if you'd like us to deliver one for you — whether publicly or privately.
We will typically add a public date to the Brussels schedule, on request. Our main constraints are delivery costs and trainer availability, So, sometimes we'll consider running a course for a single individual. But usually we'll need a minimum of two students. And, ocassionally, we'll need a minimum of three students.
So, if you want a public Web accessibility course in Brussels, just enquire about the relevant title.
If you book, we'll try our best to run the course in Brussels, on dates of your choosing.
Web accessibility training
Courses near Brussels
Until we publish our next Web accessibility dates in Brussels, you might consider traveling to our nearest alternative training centres:
Earlier Accessibility Fundamentals
Web accessibility training centre
Features & facilities
Adjacent to:
Parc de Bruxelles Warandepark
Arts-loi / Kunst wet Metro
Arts-loi bus and coach station
Close to
European Parliament
European Commission
European Council
Address
Boulevard du Regent 37-40

,

Brussels

,

Belgium

,

1000 Brussels
Web accessibility training centre
Location
Web accessibility training centre
Photograph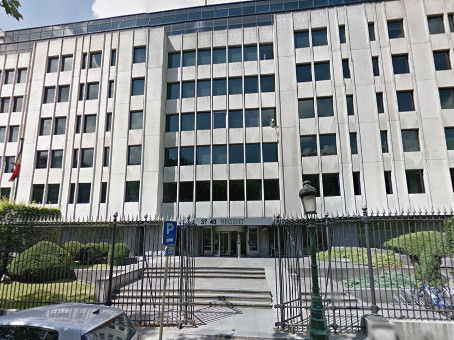 Brussels
Accessibility Offers, etc.
Sorry, there are no offers on Web Accessibility courses in Brussels right now. But keep an eye on this page, they can crop up at any time. And some are very short-lived.
Brussels

Offers for other subjects